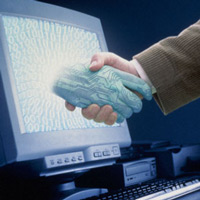 Usability & Accessibility > Expert usability evaluation
Expert usability evaluation
Expert usability evaluation consists of the written report and its presentation. The written report provides a thorough analysis of your website's usability strengths and weaknesses and follows up with specific, easy to implement recommendations. In addition, it provides competition analysis (up to 10 competitor sites) and includes basic web accessibility evaluation.
The expert usability report is 30-40 pages long, written in simple language and illustrated with screenshots from the site. When the report is ready we will make a brief presentation of the results and will answer any questions that may arise.
Evaluation Criteria
Expert usability evaluation covers the following problem areas:
Searchability: User ability to locate needed information quickly and easily.
Content and Scope: Quality of information.
Speed: Unnecessary graphics; unnecessary pages.
Navigation: User knows where to go, meaningful buttons.
Visual Design: Color, tone, and design convey message effectively.
Compatibility: hardware, software, coding.
Simplicity: simple language, meaningful buttons.
Consistency and Contrast: web standards, company logos.
Respect for the User: security, misleading data, user traps and restrictions.
Minimization of Memory Work load: pointers from where user left off or last visited.
Feedback: response to actions, speed of action.
Shortcuts: links, speed.
Error Prevention: drop down menus, navigation.
Download speed.
Help and Documentation.
Investment: $995
Expert usability evaluation can be combined with ongoing usability support
Back to usability services overview
Basic usability evaluation
Contact us for a free, no obligation consultation