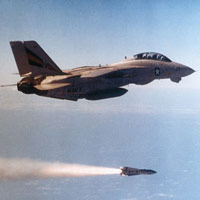 Usability Optimization
Usability is the extent to which a product can be used by specified users to achieve specified goals with effectiveness, efficiency and satisfaction in a specified context of use. ISO 9241-11 (1998) Guidance on Usability
Why usability matters for your company
Our usability services are intended to allow your site visitors to complete their goals (e.g. finding information, buying products) as quickly and as effortlessly as possible.
The services we offer:
The goal of our services is to provide you with a detailed analysis of your web site's usability strengths and weaknesses that influence customer acquisition, conversion, retention, migration, and support; as well as the number of online sales transactions. We offer specific recommendations that will allow you to increase your site's usability, enhance user experience, encourage return visits, improve search engine rankings, and thus improve your ROI and the bottom line.
Currently all our services are based on a heuristic analysis in which we assess your web site against usability criteria, methods, principles, and best industry practices. The knowledge and experience we apply are derived from credible usability research findings. This is the most cost efficient approach that significantly reduces the time and cost of problem solving by eliminating the need to consider unlikely or irrelevant possibilities.
Continue to detailed descriptions
Contact us for a free, no obligation consultation