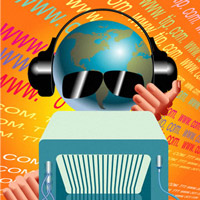 Search Engine Optimization > Off-Page SEO
Off-Page SEO
Submission and Resubmission to the most Relevant Search Engines and Directories.
Includes major search engines & directories (Yahoo! Google, MSN, AOL, Excite, Lycos, Ask Jeeves, About, Alexa, Go, AltaVista, Looksmart, Search.com, etc.), 2nd level search engines and directories, country specific search engines.
One-Way or Reciprocal Link building
Increases relevance, organic rankings, and search engine indexing. We select the optimal links (in accordance with Google, Yahoo, and MSN quality guidelines and policies), contact potential partners, and track link exchange.
Annual Yahoo Express Submission.
We select a relevant category and prepare a title and description. Our fee: $50
Management of Pay-per-click (PPC) Campaigns on Google Adwords, Yahoo Search Marketing, MSN Advertising
A focused pay per click campaign lets you target your prospects geographically, and when designed properly can deliver instant results. We will:
tailor a campaign to your budget based on the market research, competition analysis, and focused, industry-standard keyword analysis
write relevant, compelling ads and prepare efficient landing pages
monitor the effectiveness of your ad campaigns and maintain them accordingly on a monthly basis
E-commerce sites: Product Linking for the best Exposure(Froogle, Yahoo Shopping, and BizRate)
Free and Paid Distribution of Optimized and Refined Content (Articles, Press Releases) to Yahoo News, Google News, AltaVista, AlltheWeb, and over 60,000 other media sources.
Monthly Baseline Ranking and Review of Optimal Keywords(see Assessment and Analysis)
Back to SEO Services Overview
Contact us for a free, no obligation consultation
Learn what makes our SEO services different