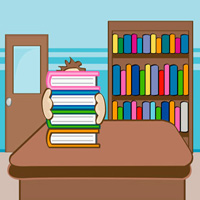 Resources
We are just getting started on building our resource links section. Be sure to bookmark this page and check back often for updates.
Search Engine Optimization
Exposing SEO Myths: Guaranteed Rankings
Search Engine Watch
The definitive search engine ranking and research web site.
Web Development Standards
What Every Web Site Owner Should Know About Standards
W3C guide to buying standards-compliant Web sites
W3C World Wide Web Consortium develops specifications, guidelines, software, and tools to lead the Web to its full potential. As stated on their Web site the W3C is a "forum for information, commerce, communication, and collective understanding."
The Way Forward with Web Standards
This article assembles arguments and information about Web standards into one document and explains Web standards in terms of how they affect business. After outlining what Web standards are and how they are used, the article clearly demonstrates that adopting Web standards can improve many aspects of a Web site, such as: the amount of bandwidth used, load times, providing a foundation for accessibility, device independence and quality assurance processes. The article refutes several negative myths about Web standards and describes strategies for embracing standards.
The Web Standards Projects
The Web Standards Project (WaSP) was launched in 1998. The Web Standards Project refers to its body as a "grassroots coalition fighting for standards that ensure simple, affordable access to web technologies for all".
Usability and Accessibility
Lazy, stupid and evil design
Read this article to learn what may be holding up your progress on the web.
Eight web usability killers
Any manager should be aware of these deadly pitfalls.
Useful Links
Simplify your local or long distance moving with this tool
Get up to 7 moving quotes from movers in your area. Book your move while keeping your privacy.